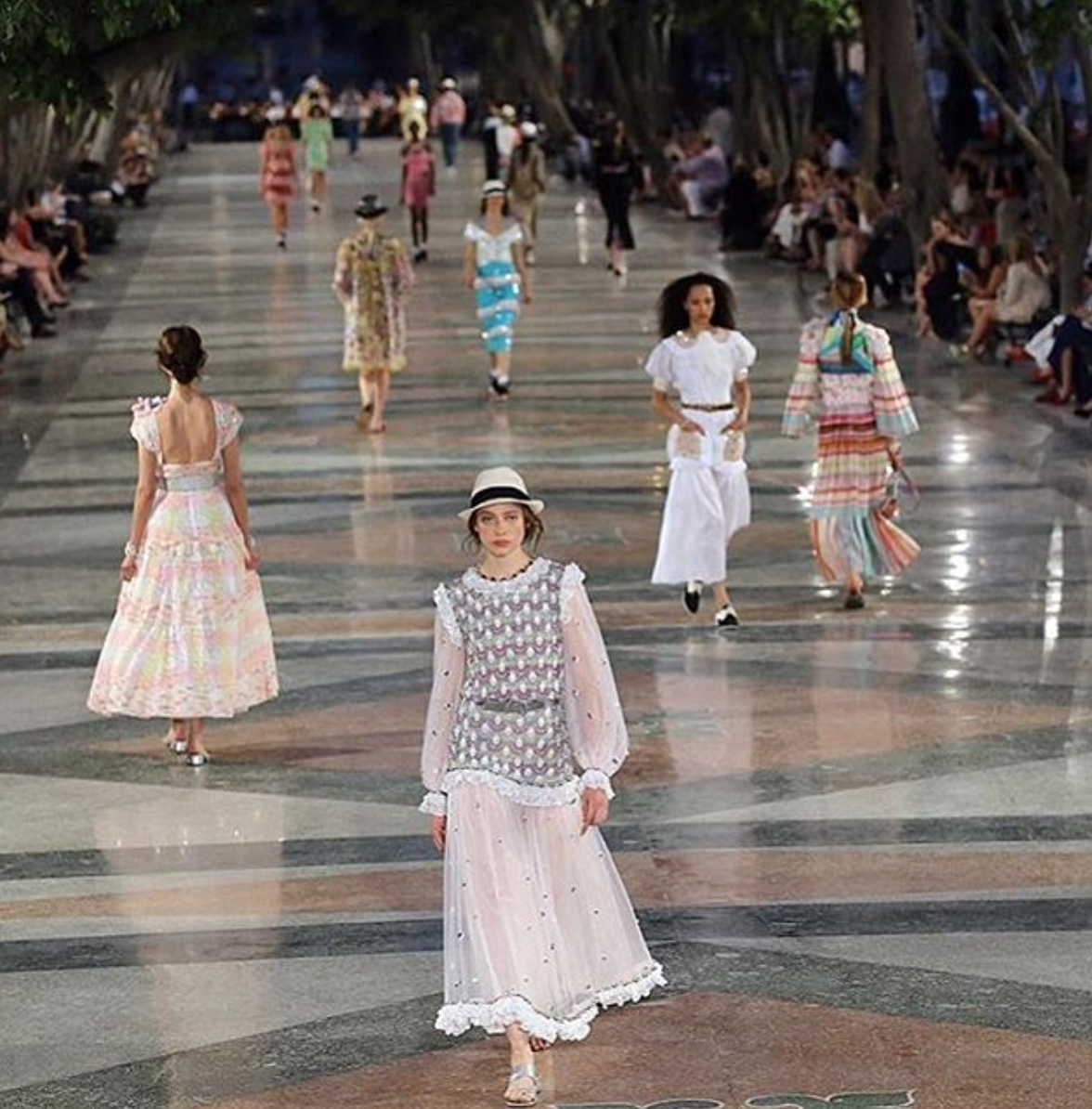 We're still reaching for an excuse to visit Cuba that meets the Department of Treasury's exacting standards but for Karl Lagerfeld, anything and everything is possible. This includes staging a Chanel catwalk show in a country where communications are virtually nonexistent and amenities suiting the Chanel set had to be sought out with a fine-tooth comb. (Many members of the revered brand's production squad spent months staked out in Panama, hello Wifi signal.)
Complications, cries of capitalist exploitation (the annual salary of the average Cuban just about matches the price of the brand's iconic quilted handbags) and the rainy season be damned, last night Karl Lagerfeld made history when the first U.S. cruise ship to see Cuba in 60 years docked in Havana Harbour, all for the sake of fashion. Also, Chanel reps claim, as a gesture of support for the Cuban people, who were all invited to join in the open-air festivities (albeit from a distance).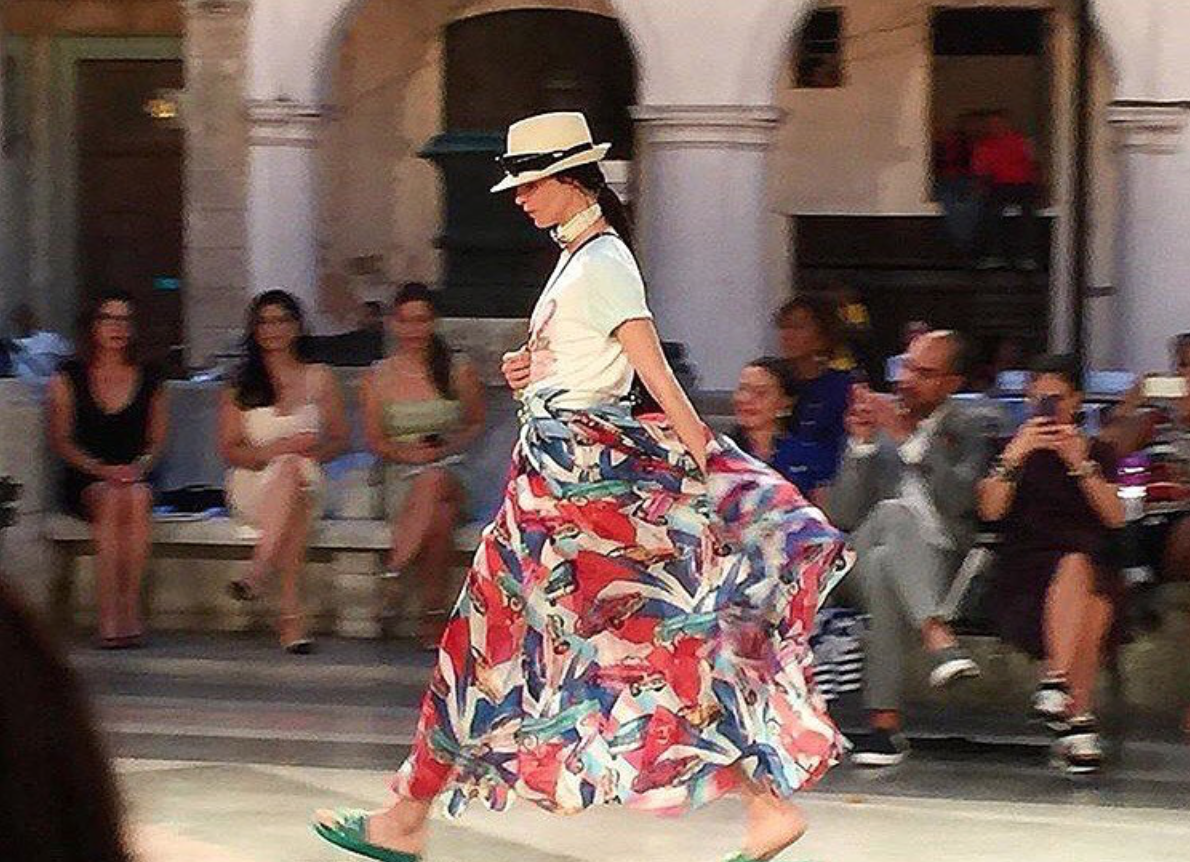 Cuba's breathtaking Paseo del Prado, flanked on either side by tropical trees and brightly hued Colonial mansions, as well as less picturesque, crumbling apartments, was the scene of the event. The boulevard's 558-foot tiled promenade acted as the world's most beautiful impromptu runway.
A-list guests, including Tilda Swinton, Vanessa Paradis, Gisele Bündchen and Vin Diesel (lower those eyebrows – the action star was already on the island shooting the umpteenth The Fast and the Furious installment), were escorted to the set in Havana's coveted, if not environmentally friendly, vibrant vintage convertibles. Locals watched from rooftops and balconies as models, including Stella Tennant, Mica Arganaraz, Lindsey Wixson, Soo Joo Park, Kendall Jenner and Mariacarla Boscono — the usual suspects — strutted the makeshift catwalk to the tune of upbeat Cuban horns, eventually dissolving into a conga line for the finale.
Finally, for Chanel's Resort 2017 collection itself, there were crocheted maxi dresses, sheer white voile skirts and feathered chiffon midi frocks alongside the French fashion house's staple tweed ensembles, which appeared in bright pink, turquoise and yellow. Nods to the local flare included pearl-studded Che Guevara-esque berets (a contradiction if there ever was one), Panama hats, slip-on spectator shoes, pieces printed with the aforementioned emblematic cars and tee's declaring "Viva Coco Libre!"